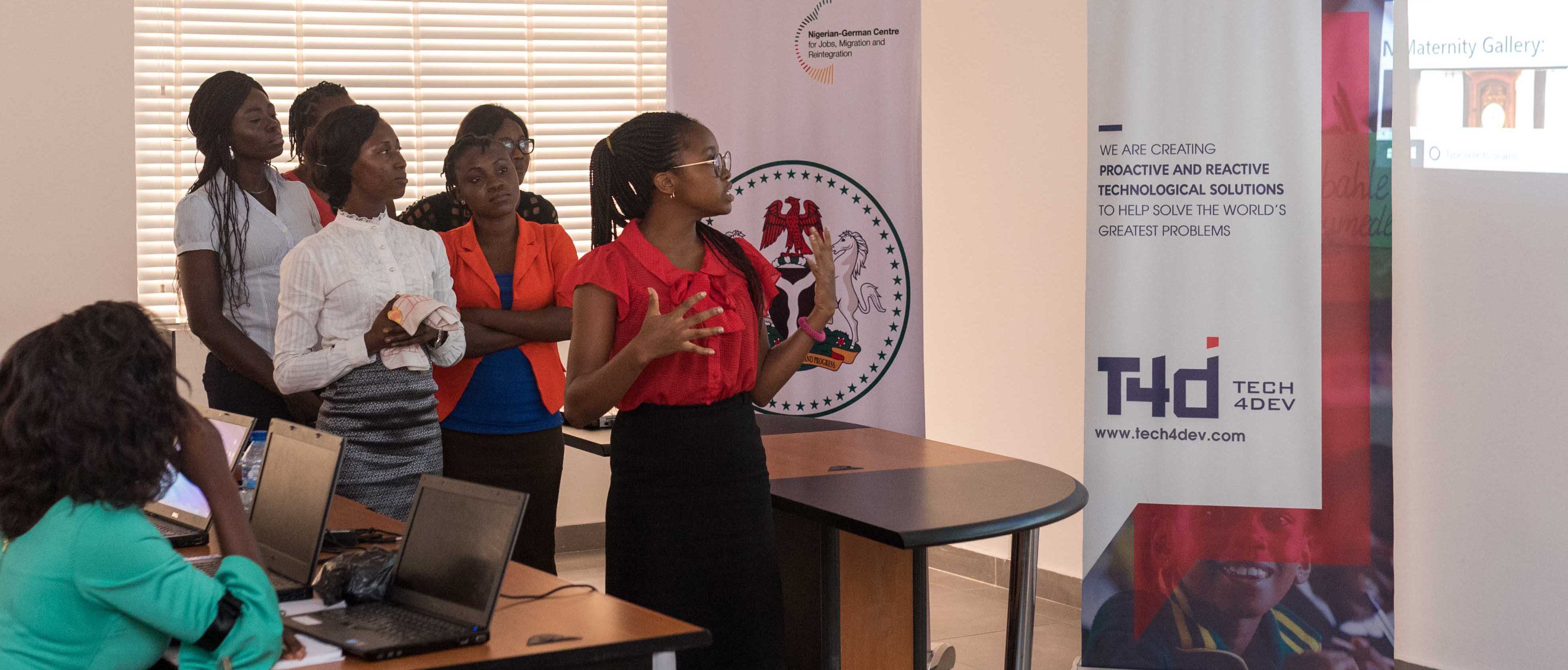 PROGRAMS
The WT project will partner with corporate organizations, foundations, government, and funders to train women in several communities across Africa.
We are currently piloting the Women Techsters initiative framework with the Deutsche Gesellschaft für Internationale Zusammenarbeit (GIZ) through their Nigerian-German Centre for Jobs, Migration and Re-integration in Lagos, Nigeria. We have trained about 150 girls and women in 3 cohorts in 2019.
Testimonials
Lydia Ibeh
WT assistant trainer
It was from the career path at GIZ that I got into the program; the two weeks boot camp has helped me decide on which area to further in my career. It was quite encouraging and helpful. I was able to continue my learning online, and I also got materials from our trainer. Currently, I am an assistant trainer with Women Techsters; I didn't expect to be here. I'm especially grateful to Tech4dev, they trained me and have also provided me a job.
Anita Uche
WT-GIZ beneficiary cohort 2
I got involved during the June cohort in Lagos. I came across a WhatsApp broadcast message about a 10-days training in programming (web development), before that, I had no experience with web development, and I decided to give it a shot. The WT program was exhilarating; we all had a common goal of making a difference in tech; we shared ups and downs while fighting bugs and creating functional web pages.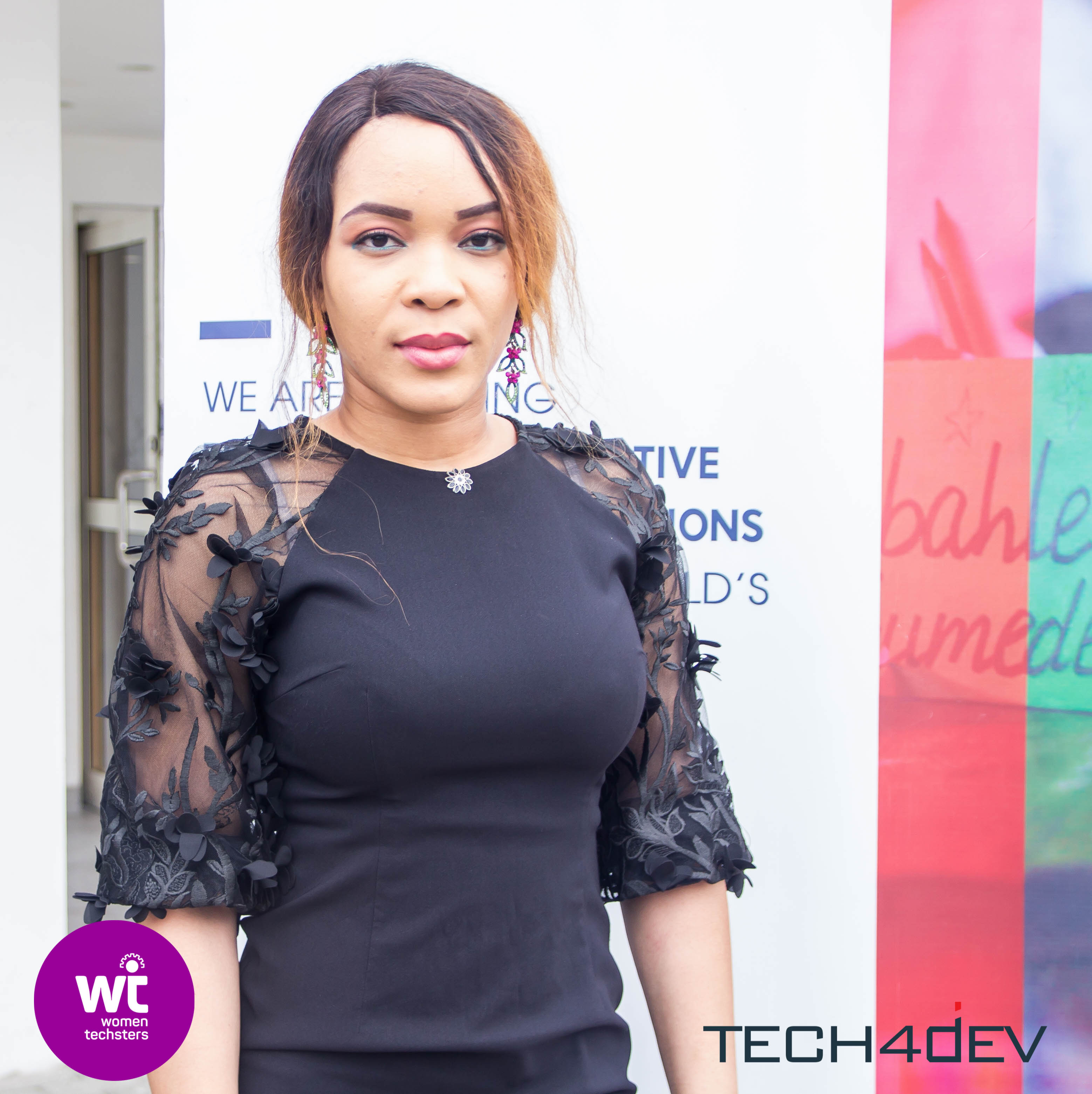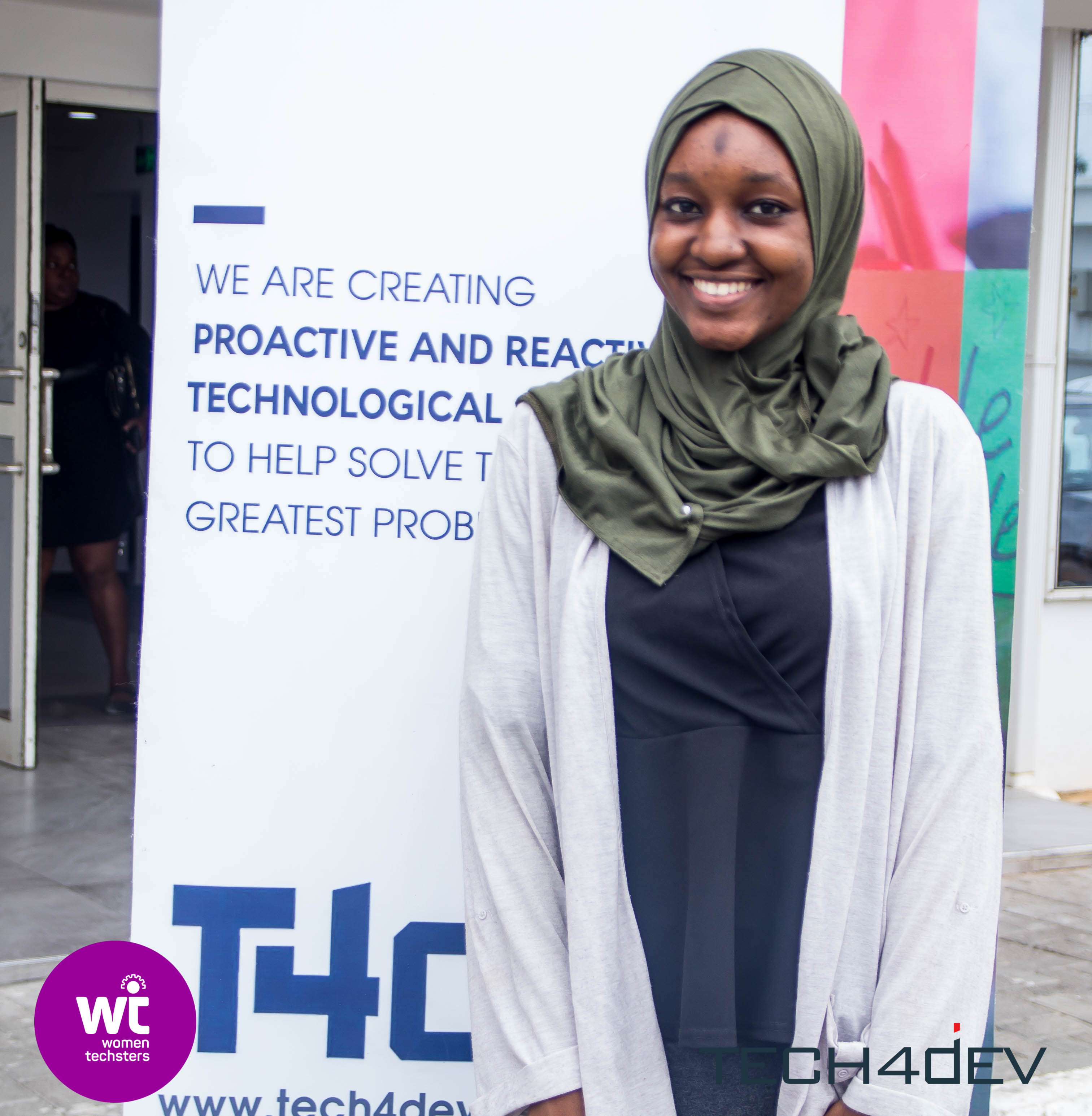 Fatima Aminu
WT-GIZ beneficiary cohort 2
I am a graduate of pharmacology from the University of Lagos. After my time in school, I have been looking for opportunities to learn to code, as I have heard a lot about it from friends. I started an online course, but it was not explanatory. It was around this time that I heard about the Women Techsters program with GIZ: I got in. I must say the training has been remarkable. My facilitators are very well seasoned. The learnings are way more than I expected, and I'm glad to have been part.
Abiodun-lisk Tomi
WT-GIZ beneficiary cohort 3
The training has been very good; we were taught the most essential foundational steps for programming. It opened my mind to new things, possibilities in technology. I have been able to do things I never thought I could do. The program was absolutely free, and it was top notch, we were taught a lot. Thanks to Women Techsters and GIZ.